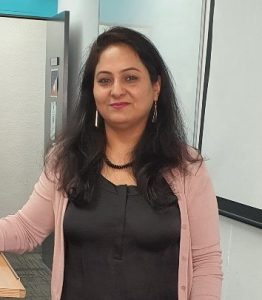 Introduction to Ms Komal Panchal
After working more than 10 years in Early childhood education and care Industry I have moved my career to be a ECEC Trainer and Assessor. Teaching is my passion.
"I believe that a teacher is morally obligated to enter the classroom with only the highest of expectations for each and every one of her students. Thus, the teacher maximizes the positive benefits that naturally come along with any self-fulfilling prophecy. With dedication, perseverance, and hard work, her students will rise to the occasion.
Every classroom has its own unique community; my role as the Trainer will be to assist each Student in developing their own potential and learning styles. I will present a learning material and resources that will incorporate each different learning style, as well as make the content relevant to the students' lives. I will incorporate hands-on learning, cooperative learning, projects, themes, and individual work that engage and activate students learning.
• Certificate IV in Training & Assessment (TAE40116) from TAFE western Sydney Campus.
• Statement of Attainment in Business Administration Skills from TAFE NSW
• Diploma (CHC50121) in Early Childhood Education and Care
• Master of Arts (M.A.) in English literature.
• Bachelor of Arts (English Language and Literature)